Universal Kabbalah and the Fountain of Light
from Universal Kabbalah Master Joseph Michael Levry
Dear friends and beloved members,

There is a secret healing practice that master Kabbalists and yogis have found in the ancient past that has brought them health and magnetism, along with the nervous strength to fight the forces of darkness in all its forms and overcome any challenges of time and space. That secret is found in working with the Sun and Naam. The Sun is the eye of the universe, and Naam is the totality of the power of the Sun. Naam is our relationship to God, it is our relationship to Light, it is our relationship to the truth that is missing, and that is causing us to feel empty and never satisfied. Naam is the relationship that we have with the loving God. It is a relationship that allows us to gain and to give, a relationship that allows us to enter into a healing and neutral space.

It is vital to know that the first lesson in health is the understanding of this principle, that illness is nothing but the absence of light and that the secret of health lies in bringing in light. Spring is the best time to work with the Sun, which is the fountain of light, in order to clock the energies of the human body with the renewing forces of nature. Spring is the time to work with Naam, along with the light of the Sun, so as to create that healing and sacred communion. By this practice, we are reminded of where we came from, of where we will return to, and our connection to the whole of which we are part. The healing power of the Sun is limitless, it is infinite and endless, completely beyond our comprehension. Working with Naam is beautiful and divine. It is everything that we are not, and everything that we can be.

The season of Spring, starting with the Equinox on March 21 and ending on June 22, marks the most powerful healing period of the year. During this time, prana, or life force, rises in vibration, becoming more potent and refined. The powerful healing rays of the Sun shower the earth with energy and superior prana, making Spring the best time for self-regeneration and healing. Starting from the early morning hours when the Sun hits the earth at a 60 degree angle, and continuing until noon, vibrating Naam and absorbing the Sunlight fluid are vital in order to ensure that you reap the healing benefits of the Spring season. When you are continually indoors, locked away from sunlight, melatonin levels reduce in the brain. Decreases in melatonin from lack of sunlight may disturb the sleep cycle and cause seasonal depression. Stress reduces the serotonin level of the brain. Also, poor nutrition and lack of sleep and exercise decrease serotonin and dopamine levels. Even boredom reduces dopamine and norepinephrine levels, which may manifest as ADD (attention deficit disorder), impulsivity, lack of concentration, restlessness, and depression or loss of pleasure.

During this period when the Sun showers the earth with such potent prana, take yourself to a park, beach, or forest and allow the trees with their green leaves to pamper you with their beauty and their light. Sit down, relax and imagine the healing sunlight pouring through your body. While you are absorbing the sunlight fluid think of your body as a spiritual sponge. Breathe the clear, sweet, Spring air, and bathe outside for a short time in the rejuvenating rays of the Sun. Feel the Sunís rays entering deeper and deeper into your body, into your mind and heart. Envision and feel this healing sunlight fluid penetrating your cells, your bones, and all the organs of your physical form. Feel yourself raised to match the revitalizing vibration of Spring and feel new life flooding your whole body. The revitalized prana of Spring will work with you if you allow it, so as to raise your vibrational frequency.

Turn the 26 vertebrae of your spine into individual sponges and drink in the light as you inhale. With each exhalation, see the healing light radiate out of your porous body, through the back of your head, the back of your trunk, your thighs, and your legs. As you continue, let this feeling of permeability of the body in relation to the surrounding pranic sunlight fluid grow and grow. By imagining the sunlight fluid saturating our entire being, we arrive at a high consciousness of the presence and power of God that is working through the Sun. God, in fact, pervades every cell of our body.

When we engage in this special springtime practice, we allow more of God to become divinely diffused throughout our being. We can heal the body and mind this way. Therefore, take advantage of the powerful, regenerative energies of the Spring period during your daily spiritual practice. Remember, this is the most potent time to heal the mind, body and spirit, so set your intentions to align more fully with the Heavenly energies. This will bring an increase flow of Divine love, light, and grace into your life.

Understand that there is a primordial, spiritual relationship that exists between air, spirit and light. Without the Sun, which is a fountain of light, and air there can be no manifestation of life. The sunlight fluid contained in the air surrounding you is the Divine Spirit, the universal life that animates all created life. Take advantage of the Spring season and the abundance of fresh prana by drinking in the Sunlight fluid through your brain, your chest and your spine as described in the book The Healing Fire of Heaven, to completely recharge yourself and have a surplus of energy that you can use throughout the fall and winter months until Springís return. Furthermore, you can combine the potent breathing techniques outlined in the expanded edition of The Divine Doctor, with the Sunlight meditation for healing and longevity. By performing this pure and healing spiritual practice you will create a potent foundation for total regeneration of the mind and body and completely dissipate all traces of stress.

As the Sun, which is a representation of God, the Great Source of all life, casts a surplus of new prana upon the earth, you can heal yourself and activate your own internal revitalizing energies by praying for others. The following healing practices harmonize you with the healing energy of the universe, while increasing your sense of personal connection with the Cosmic and showering you with Heavenly light, gifts and blessings. Use the Rootlight CDs and these meditations to fill each cell of your body with the new vibrations of Spring so that you may attune yourself to the beneficial forces of the universe. Let this practice call upon the creative strength and vitality of the spiritual centers so that you can heal yourself, your loved ones and, indeed, the world.


In Love, in Peace and in Light,
The Rootlight Team


Spring Equinox Celebration
with Universal Kabbalah Master Joseph Michael Levry
Special Naam Yoga Spring Equinox Class:
March 19th, 7 - 9 pm. Universal Force Healing Center, NYC
This evening celebration will leave you filled with pranic energy that will stay with you and carry you long after the class ends. Utilize this most blessed time when the heavens shower the earth with its beneficial healing rays and magnify its effects through the group experience of Naam. There will be a beautiful reception immediately following class
.

For more information and to register please call (917) 606-1730.
---
Harmonyum Healing Level III Training
with Universal Kabbalah Master Joseph Michael Levry
Harmonyum Level III Training:
Bio-Metaphysical Medicine
April 11 - 13, NYC
Harmonyum III works with the infinite, divine potential of man's consciousness, that atomic energy that directs the central nucleus of his/her being. It creates the neurological shift necessary to effect vital changes, acting as an agent of change in consciousness that results in a radical shift in perception. Receiving a Harmonyum III treatment manifests the Light in the consciousness of the recipient, dynamically expanding his/her awareness of that Light. This new awareness is the realization of oneself in alignment with the flow of life. One begins to understand the fundamental fact that we are all God because God is within each of us. In turn, we begin to recreate our existence in accordance with our True Will rather than our ego consciousness. This is how Harmonyum wipes out weaknesses in one's destiny, surroundings and connections. Only by working with the Universe can we initiate the force of reconstruction within. As reconstruction is initiated through a change in attitudes and behaviors, the damage caused by living in disharmony is undone and managed. Moreover, the power of choice in regards to thinking, feeling and acting is revealed so that we are able to break free from the habits that trap us in negative patterns. Our physical health begins to positively respond to such changes, and we come to see how the mind and body are intimately connected.
This transcendental healing system, which is born out of Universal Kabbalah and also known as Bio-Metaphysical Medicine is the healing system for this age and beyond.
Click here to learn more about Harmonyum Healing.

---
Universal Kabbalah and Naam Yoga in Barcelona
with Universal Kabbalah Master Joseph Michael Levry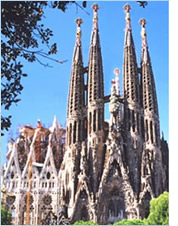 Advanced Kabbalah Series:
The Art of Prosperity 3-day Weekend Intensive
May 16 - 18, Barcelona, Spain
The way money flows in and out of our lives is determined by our understanding of reality. How much we value ourselves and how much we feel valued directly translates into our livelihood. This intensive will offer the rare gift of the most applicable and effective principles of Universal Kabbalah in the service of teaching participants how to work with Light. The science of Light is both a mystical and practical understanding of prosperity, at every dimension of life. You will learn how to build and nurture your energy in order to feel completely comfortable in this Age, so that you may feel free and bring out your true self in order to fulfill your highest, most auspicious destiny. During this three day workshop participants will be immersed in the Divine Spiritual Wisdom, taking part in an advanced Universal Kabbalah curriculum and Naam Yoga classes each day. Join us for this special workshop in beautiful Barcelona, Spain and take the opportunity to go deep within yourself and reconnect with the source of your power and happiness. This unique course is designed for all those who want to heal themselves, serve others and uplift the planet.

For more information and to register please email Renata@rootlight.com
or call 1 (917) 957 0809 (USA) or +34 607 493 450 (Spain.)
---
Universal Kabbalah and Naam Yoga in California
with Universal Kabbalah Master Joseph Michael Levry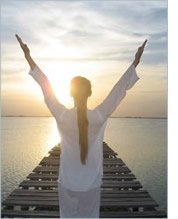 Being in the Light:
Los Angeles & Santa Barbara Tour
May 22 - 25, California
Immerse yourself in the uplifting and transformational power of the Divine Spiritual Wisdom in sunny Southern California. This exciting tour features two Naam Yoga classes, an introduction to Naam Yoga Teacher Training and a special 2-day Universal Kabbalah Intensive. Having been blessed with the ability to accurately see and analyze the energy field, Joseph Michael Levry teaches each class based upon the needs of those in attendance. As a result, each class is unique and profoundly beneficial to all participants. Be a part of the experience.
For complete details click here to view the brochure.

---
For more information about our books, CDs and Self-Study Course, please visit
www.rootlight.com
1 888 852 2100 (USA only) or 212 769 8115 (International).
Gain insight into the various aspects of your life through our Spiritual Forecast service at www.rootlightrelationship.com.

1 888 852 2100 (USA only) ● 212 769 8115 (International) ● inquiries@rootlight.com
©2008 Rootlight, Inc., New York. All Rights Reserved.